AutoSmart Car Detailing Naperville IL
Are you looking for a professional auto detailing service in Naperville, IL? If so, then look no further, since AutoSmart is the one stop shop for all of your auto appearance needs. Our fully equipped state-of-the-art detailing service center is staffed with highly trained, and efficient auto detailing technicians, who are ready to meet and exceed your every expectation. Vehicle owners in Naperville know that regular auto detailing from AutoSmart will keep their vehicle's finish well protected, and looking great!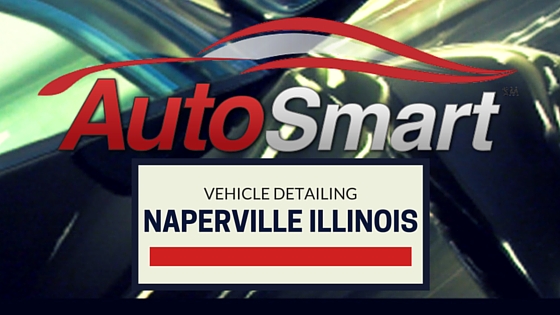 Damage to your vehicle's finish can occur over time; from things such as swirl marks, scratches, water spots, oxidation, bird droppings, paint over-spray, and tree sap. Paint correction on your vehicle can only be achieved by a skilled technician, who carefully removes the superficial layer of damaged paint, by using a mechanical polishing process. We are the definition of professional auto detailing, since we use only the finest products, and our workmanship is beyond compare.
Car Detailing in Naperville Illinois
Car enthusiasts, collectors, auto dealers, and many other people from Naperville use our auto detailing services exclusively, and they are never disappointed! Our auto detailing systems are the most advanced, safe, and efficient that are available on the market today. We always provide maximum results at an affordable price, so if you want it done right, with unsurpassed quality, then you can depend on our reputation and integrity!
We have a genuine commitment to perfection, and we take great pride in every vehicle that leaves our facility. Our Mission is to provide the best service possible, in pursuit of 100% customer satisfaction, and to establish a business relationship with our customers that will last a lifetime, by providing the highest level of service at a fair price.
Our 100% satisfaction guarantee ensures that you will be completely satisfied with our automotive detailing services, and if for any reason you're unsatisfied, we will do whatever it takes to solve the problem, no matter how long it takes. A large portion of our business comes to us from repeat customers and our happy client referrals, so it's very crucial to us that you're totally pleased with our services. Our team of auto detailing professionals are looking forward to preserving the beauty of your vehicle, so contact us today to discuss your car detailing needs. "When The Details Matter", only AutoSmart will do!
AutoSmart Vehicle Detailing Services Near Naperville IL
Our Auto Detailing Services:
Premium Full Detail
Exterior:
– Hand wash vehicle
– Remove contaminates from paint
– Recondition paint
– Apply wax
– Clean and polish wheels
– Clean wheel wells
– Clean door & trunk jams
– Dress tires
Interior:
– Vacuum complete interior and trunk
– Shampoo all carpets and mats
– Deep clean and detail interior
– Shampoo seats, or treat leather
– Protect all vinyl
– Clean glass
Mini-Detail
Exterior:
– Hand wash vehicle
– Apply wax
– Clean wheels
– Dress tires
Interior:
– Vacuum complete interior and trunk
– Clean glass
We also provide these additional services:
Odor Removal
– Eliminates odors – smoke, food spills, and animals
Clay Bar
– Removes surface contamination & over-spray
Interior Protection
– Protects interior surfaces from stains
Paint Protection
– Long term protective durability
– Delivers a deep and durable shine
– Protects clear coat from contaminants
Please click here for our current prices on our automotive detailing services.
AutoSmart offers a full range of professional services designed to protect and maintain your vehicle's appearance, in addition to vehicle detailing. The following services are available in Naperville: window tinting application, clear bra protective film and paint-less dent repair and removal.